I was part of the site redesign team working on the replatforming and redesign of the site to improve the user experience and site performance. The scope was both the ecommerce site as well as the sustainability and give back programs.
Some of the items improved were the use of a collapseable header to conserve space for product imagery and promotions.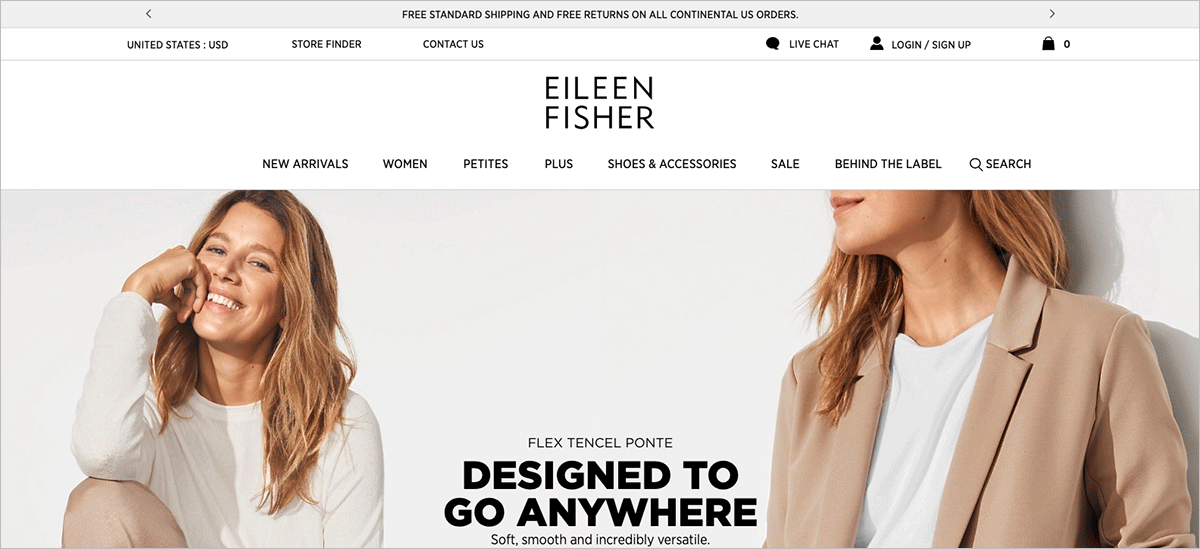 Improved Live Chat window that works with the EF esthetic.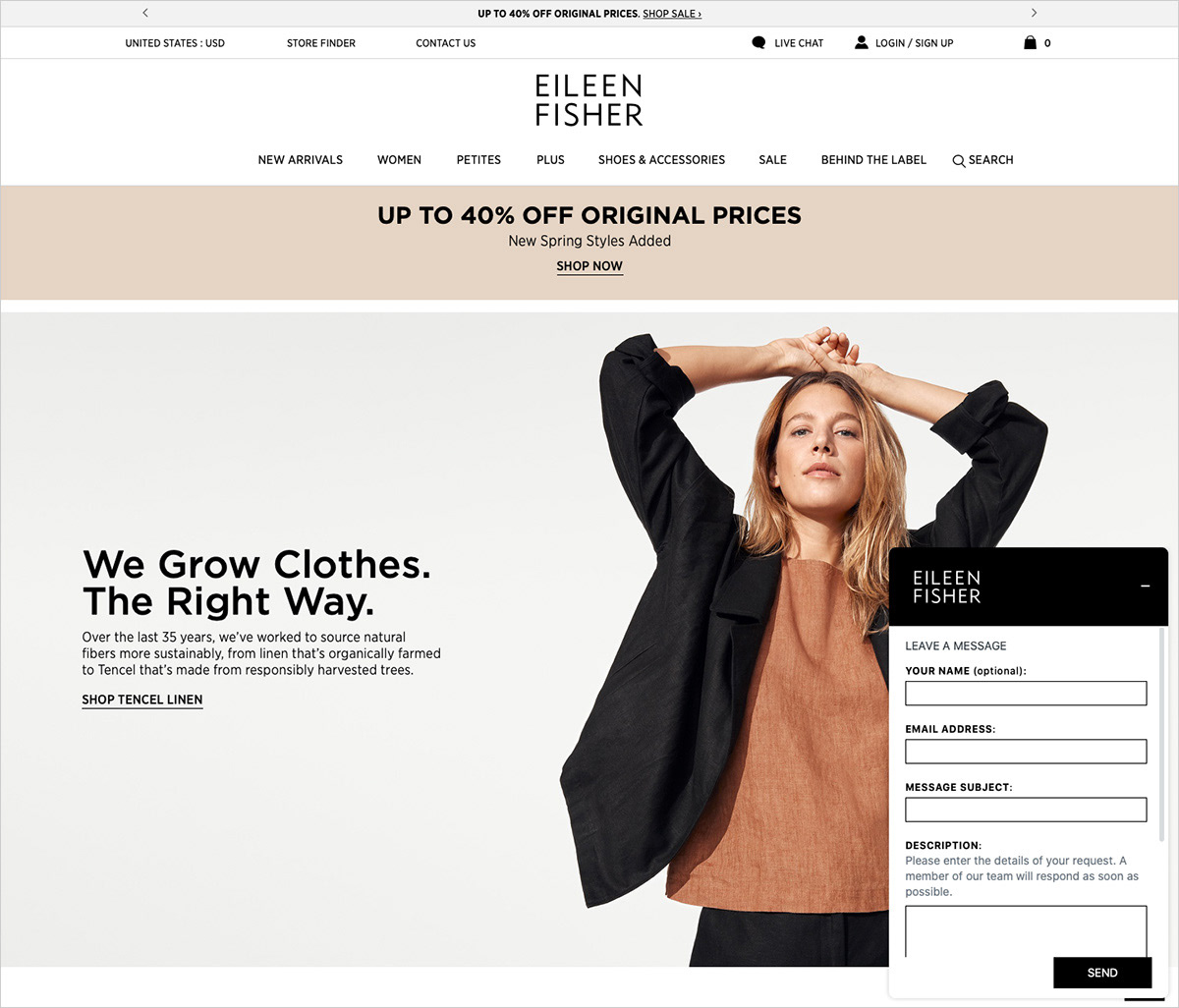 Redesigned footer with additional promotions and a clear path to all parts of the site.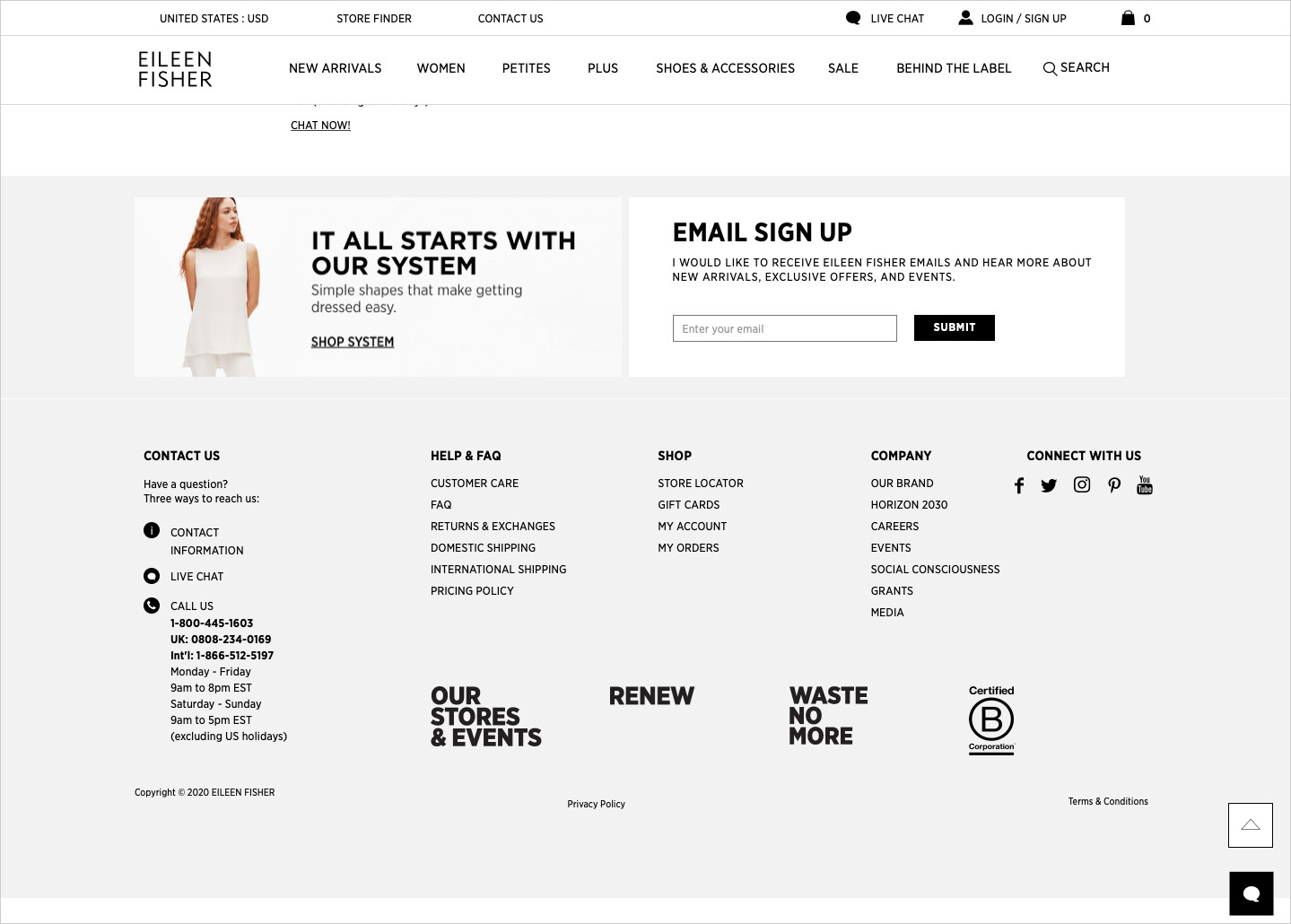 Improved search functionality.
Improved path to purchase with enhanced quick-view, side nav, integrated fabric stats and searchability.